Agriculture and Resource Management -
Finding Jersey Fresh
Helping NJ's Tech Savvy Consumers Find Roadside & Community Farm Markets Throughout the Garden State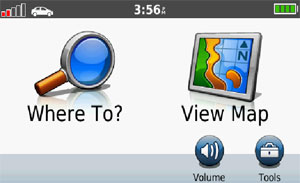 Rutgers Cooperative Extension of Atlantic County has developed a marketing tool to help our tech savvy NJ consumers find Jersey Fresh farm products more easily. Creating a Custom GPS Points of Interest (POI) file that portable navigator users can load on their Garmin, Tom Tom, Magellan or other travel aides, consumers are alerted when they are nearing a farm market with a familiar Jersey Fresh logo on the screen at the market location.
We have used a number of sources to compile a list of markets throughout the state, but in order to complete the project, we need to confirm the location of your market. Would you please fill out the form below with as much detail as possible?  If you can pinpoint the GPS coordinates, it will provide consumers a much more accurate location than if we attempt to locate it, but we'll work with as much information as you can provide.
Don't miss this opportunity to get your market on the map. Please click here to fill out this form on-line.
PRINT: To print the form click here (directions for how to submit the information are on the form).
Thanks to Rutgers School of Environmental and Biological Sciences senior Kevin Whitney for his work on this exciting project.
We look forward to hearing about your market.